White paper
Data Governance in Action: 5 Trends Transforming Organizations in 2023
Discover the state of Modern Data Governance: Five game-changing trends dominating 2023.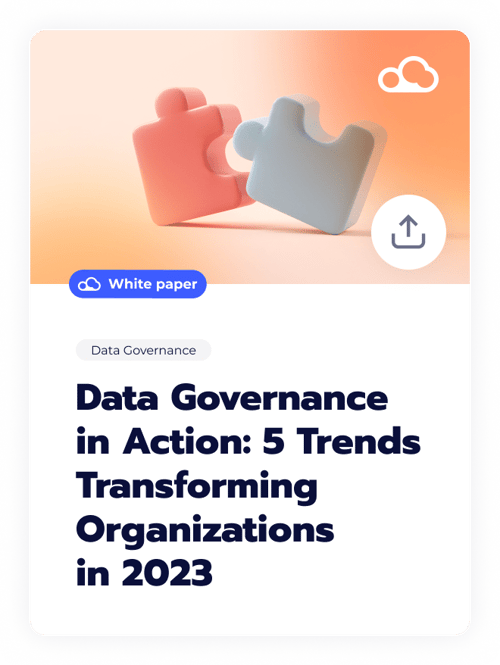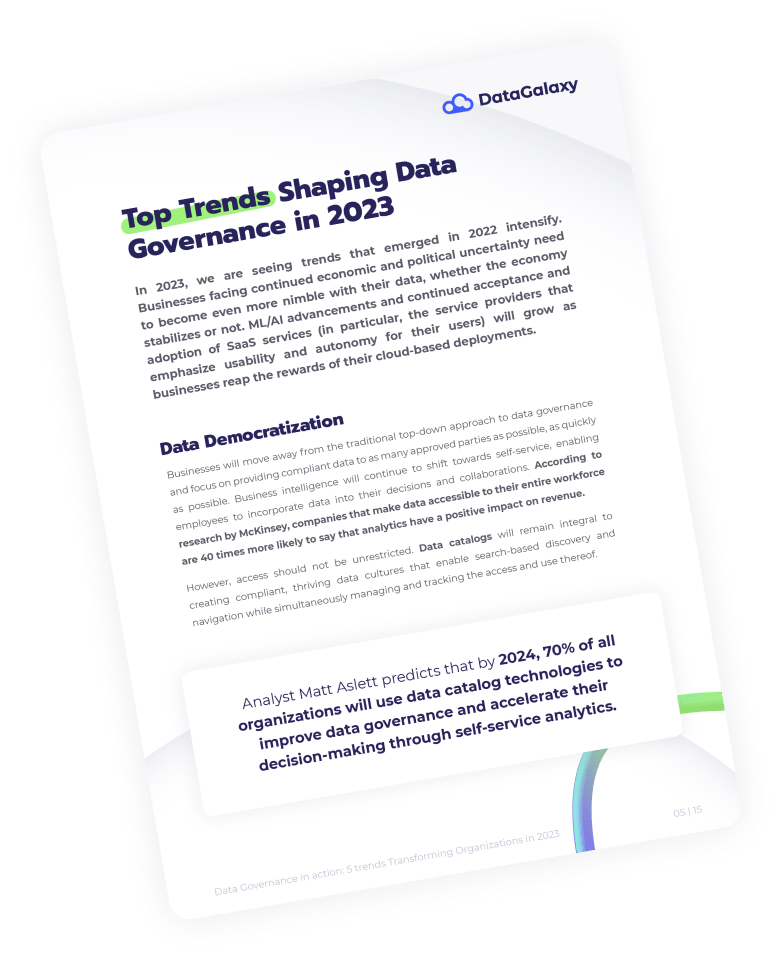 Staying Ahead of the Data
Governance Game
Learn more about the current state of data governance and the predicted trends for the remainder of the year and beyond with our exclusive white paper.
Unlock the power of data democratization, AI & machine learning, evolving regulations, and digital transformation.
Uncover the pivotal role of metadata and master best practices to excel in today's dynamic business landscape.
All this and more is waiting for your in our exclusive white paper!
Overview
A sneak peak into our downloadable content
part 1
The Current State of Data Governance
Discussing the shift towards enablement & data democratization
part 2
Top Data Governance Trends 2023
Discussing all things from AI & machine learning to digital transformation
part 3
Impact on Practices & Strategies
Stay ahead of the curve and prepare for the future of data governance and beyond
part 4
Data Governance Best Practices
Best practices in data governance partners, policies, and tech stacks